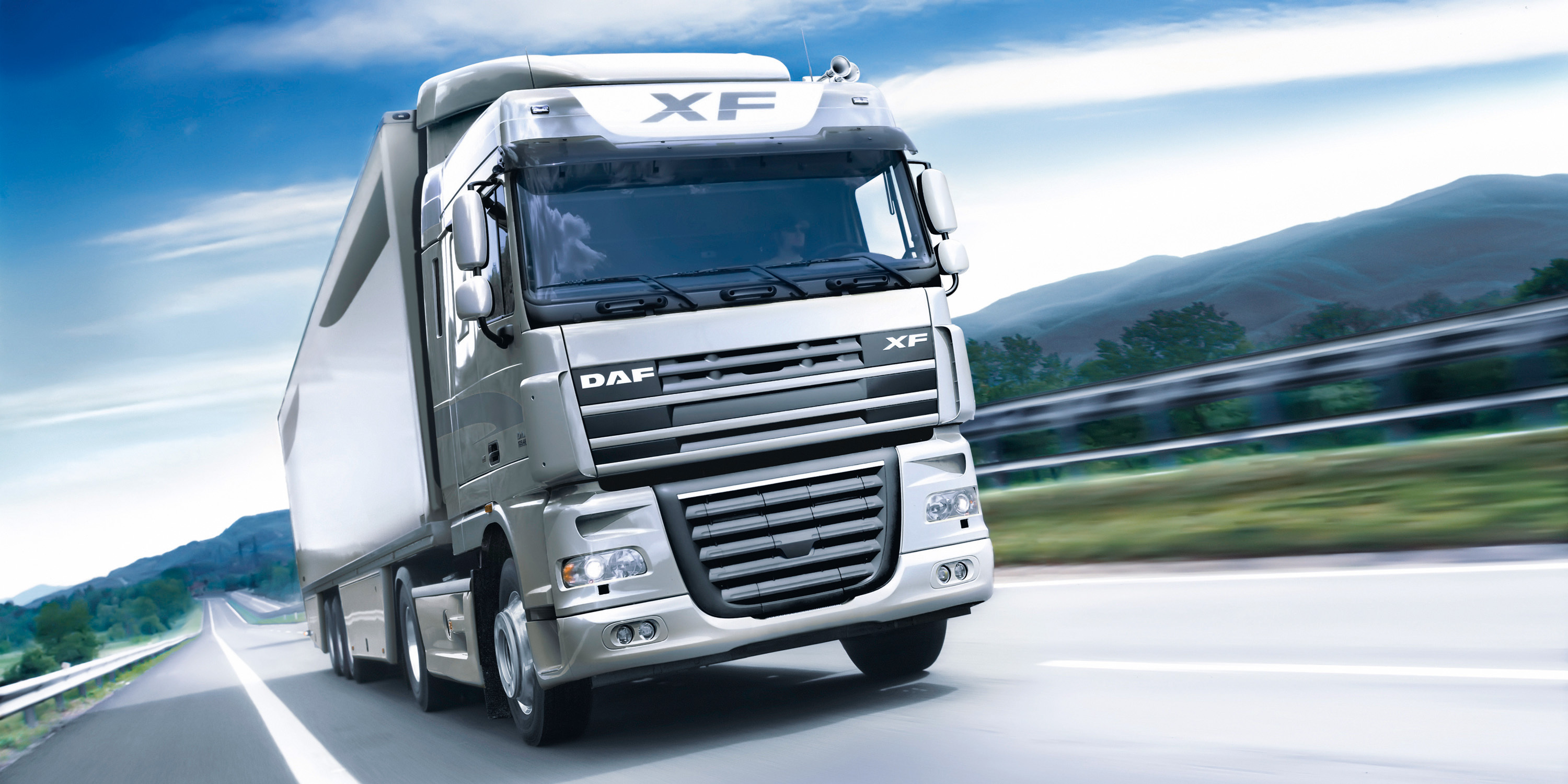 We build upon a high moral credit of the family company
CHRVALA s.r.o. (Ltd.) was established by transformation of a commercial trade. The beginnings of the business go back to 2005. Our core business is to offer transport, forwarding haulage, and international logistic services. We have extensive experience in transport on the territory of the Slovak Republic and in the EU countries.
We arose from a small family company with a high moral credit and an individual approach to every contract. Customer satisfaction is our main goal. We strive to find an optimum solution in order to save customer's time, energy and, ultimately, money. We can satisfy even the most demanding customers. Every single offer is precisely custom made.
Fast deliveries as agreed, freight monitoring during the entire transport, willingness, reliability, and information about the status and position of the consignment go without saying. The cooperation with us always helps the customer to grow and thrive effectively.
"We thank all customers who have availed and still avail themselves of our services and have placed their trust in us."


We provide forwarding services within EU, our specialization is in the Netherlands. If all our vehicles are fully loaded, we will furnish a vehicle with requested parameters to you, in cooperation with our partner transport companies. We are able to promptly react to every specific customer requirement and to provide a custom-made service, starting from envelopes, cardboards and pallets to full truck load haulage.
EXPRESS CONSIGNMENT OF GOODS
We are able to load your consignment within the shortest possible time after placing an order and to deliver it as quickly as possible to the destination within the same day, the following day or punctually at the agreed time. This service is mostly provided to our customers in the automotive segment where it is our work to catch up for the time lost during a machine breakdown.
You can be informed about the status and position of your consignment 24/7. It goes without saying that we send you information about the completed loading and delivery.

We will drive our vehicle to your site at the specified time and date. After loading, the vehicle is bound for the place of unloading. The vehicle is monitored by our controller during the entire transportation so that we can inform you about its position anytime. The whole vehicle is reserved and fully used by just one customer, it is not possible to load any other goods; in this way the customer can be assured of maximum safety of all his goods carried.

LESS-THAN-TRUCK LOADS (LTL)
By loading less-than-truck loads we can ensure cost-effective transportation by booking free capacity on regular truck routes to the customer. This mode of transport is economical but the delivery time is suitable for non-urgent consignments. Depending on the destination, the conveyance usually takes 2 – 5 days.
TRANSPORT BY REFRIGERATOR CARS
We will arrange for a vehicle equipped with an isothermal superstructure and a freezing or chilling unit. Your consignment will be conveyed at a precisely specified temperature from the moment of loading to the place of unloading. It makes a fundamental difference in the transport specification whether your goods should be transported frozen or chilled. This concerns mainly the transport of foodstuffs.

Carriage of dangerous goods or of empty uncleaned packagings which contained such substances. According to the ADR European agreement, goods have to be carried under certain conditions; they are divided into several classes. When placing your inquiry, please indicate that it is an ADR carriage and attach the UN number. Customers do not have to ask for permits from any state organizations.

CARRIAGE OF OVERSIZED GOODS
Services and consulting in the field of oversized and heavy goods transport. This concerns especially oversized structures and industrial technologies. We can also arrange for relocation of technology from its original place to its destination under the terms and conditions agreed in advance and at the specific time.
CITROEN JUMPER
Parameters:
Interior height : 2.172 m
Interior width: 1.87 m
Total load-floor length: 4.07 m
Volume : 17 m3
Load capacity : 1.35 t
Double-wing rear door, opening angle 270 degrees for the useful width of 1,562 mm
Large lateral sliding doors 1.25 m wide
Suitable for express consignments
STANDARD SEMI-TRAILER
Parameters:
Total load-floor length: 13.62 m
Interior height: 2.7 m
Interior width: 2.49 m
Volume: 95 m3
Capacity: 34 Euro-pallets
Load capacity: 25 t
MEGASEMI-TRAILER
Parameters
Total load-floor length: 13.62 m
Interior height: 3 m
Interior width: 2.49 m
Volume: 100 m3
Capacity: 34 Euro-pallets
Load capacity: 25 t
FLATBED TRUCK 7,5 T
Parameters:
Total load-floor length: 7.5 m
Interior height: 2.6 m
Interior width: 2.48 m
Volume: 48 m3
Capacity: 18 Euro-pallets
Load capacity: 2.9 t
CHRVALA s.r.o.
Dechtice 146
SK – 919 53 Dechtice
Slovenská republika
Executive director
Ing. Marek Chrvala
Phone: +421 917 741 315
E-mail: info@chrvala.com
Web: www.chrvala.com
Invoicing data
Company ID No: 47 929 081
Tax ID No: 2024148258
VAT ID No: SK2024148258
Bank: Slovenská sporiteľňa a.s.
Account No:: 000000-5062745772/0900
IBAN: SK5209000000005062745772
Office
Ľubica Vrančíková
Phone: +421 903 425 148
Business Register.: District Court Trnava
Section: Sro
Insert No: 34996/T
RAALTRANS Code: 36Q
GPS: N 48"32,897 E 01"35,806